This post contains affiliate links, which means I may receive a small commission, at no extra cost to you, when you make a purchase. Please, read my affiliate disclaimer for more details.
If you are searching for how to make money without a job, you've come to the right place.
In today's economy, it's so difficult to survive on one income. If you both don't have work it's double the trouble.
But, you don't have to worry anymore. I am here to tell you that you can actually make money without a job.
The ways I'm about to share with you are not get-rich-quick schemes, though.
I'd be lying if I told you that you will become a millionaire right after you start using these methods, but they will add a few hundred or even thousand to your bank account every single month.
How much you earn will depend on the method you choose to explore.
Read on to find out 21 ways to make money without working a 9-5.
how to make money without a job
1. Download the Nielsen App and Earn $50
Nielsen Computer and Mobile Panel is an amazing company that pays out $50 every year to keep their app on your internet browsing devices.
They normally conduct internet usage research and the only way they can do this successfully is if their Nielsen app stays on your devices.
And so they give a little incentive to encourage people to keep the app on their phones or computers for as long as it's needed.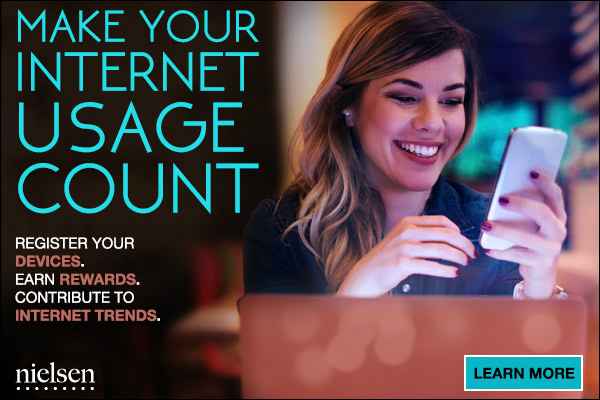 The app is lightweight, 100% free and very legit.
Getting started is quick and easy. Just sign up for a free account here then register your computer or smartphone
They also give out $10,000 every month. If you are lucky, you can earn more than $50.
Click here to sign up and claim your $50 this year!
2. Make Money by Sharing Your Opinions
If you love sharing opinions, you can take part in online surveys and earn good money while at it. Companies like Swagbucks or PinceCone Research will pay you real money to share your opinions about certain products or services.
Different survey companies pay differently but on average you can earn $10 per survey. A company like Vindale Research has taken the online survey game a notch higher and will pay you up to $100 per survey.
If you have some time on your hands in the evenings or during lunch hour, you can take surveys for money. There is absolutely no pressure on when to do this.
Other noteworthy survey companies
Related: How to Make $200 Fast Online
3. Learn How to Become a Freelance Proofreader
Did you know that you make up to $36,000 per year as a freelance proofreader? Well, now you know!
There is a high demand for freelance proofreading skills because bloggers want perfect content for their blogs, and students want their essays to look just right. Not to mention authors who want their books to become bestsellers.
You can absolutely make money from home by taking remote proofreading jobs.
Caitlin Pyle is a successful freelance proofreader earning $50,000+ per year just by proofreading documents from home.
She created a FREE 45-minute freelance proofreading workshop to show beginners how to make money online simply by proofreading documents from home.
You can learn how to become a freelance proofreader here!
4. Teach English Online
Teaching young kids in your spare time can actually earn you money if you don't have a job. We have online teaching platforms like VIPKid and Magic Ears that are always looking for new teachers to add to their team.
You just need a faster internet connection, a pair of headsets and Skype installed on your computer. Each company has its own rate per her but expect to earn up to $24 per her.
Related Link: Is VIPKid a scam?
You can click here to find out how you can start earning from VIPKid!
5. Stop Deleting Your Emails
Have you been deleting your emails? You could be losing money without knowing.
We have an amazing app called Paribus that gets you refunds for all your online purchases.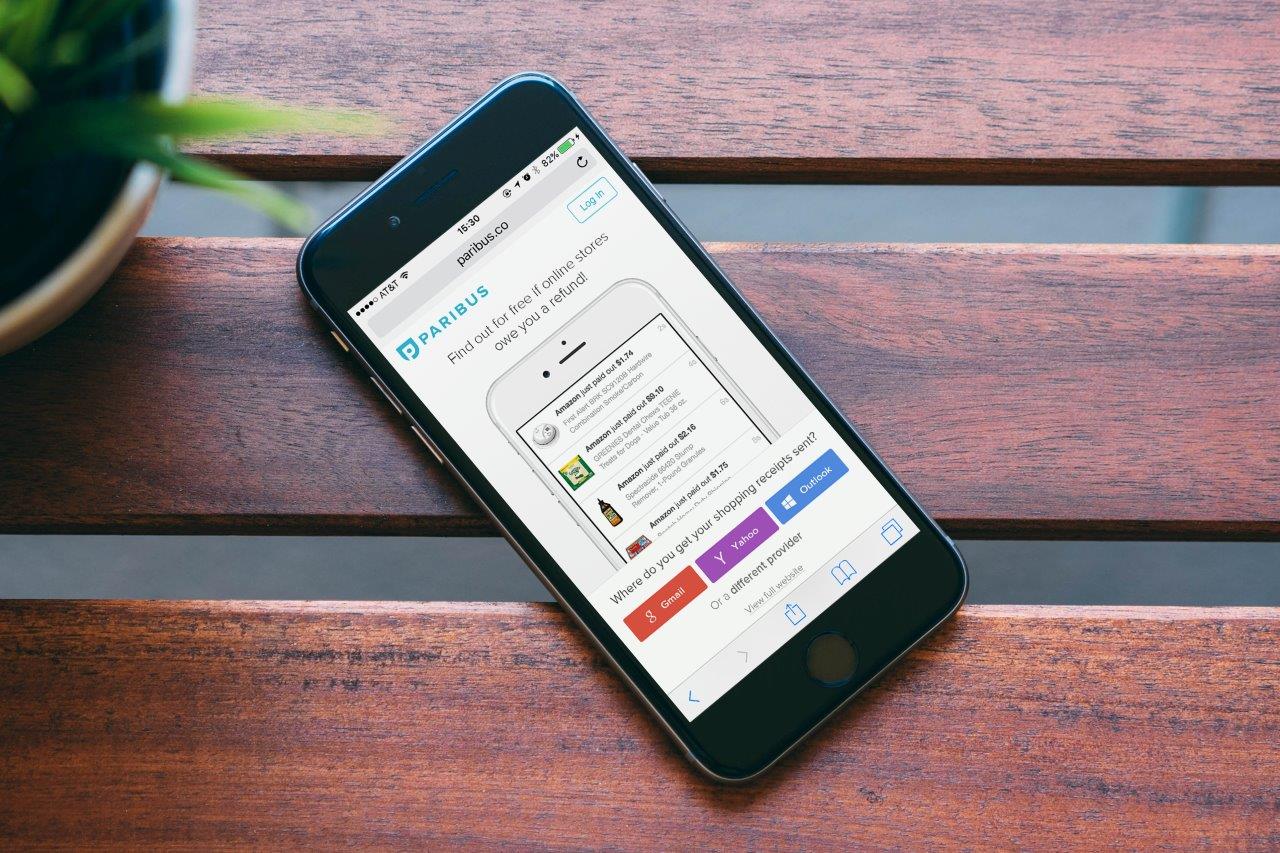 How this works is you sign up for a free Paribus account then connect it to your email address. Paribus will scan through your emails for any online purchases across hundreds of online stores that you shop at, and when they find a price drop on the purchases they send you a refund.
You don't have to do anything else after opening the account. Paribus will work behind the scenes to get you your money back. How cool is that
Join Paribus here and start getting refunds on all your online purchases!
6. Watch Videos And Get Paid for It
You may find this hard to believe but watching videos is a 'thing' nowadays. Swagbucks and InboxDollars are two reputable companies that will pay you real money to watch videos of cute cats or cooking shows.
This is not time-consuming at all. You can watch these videos from the comfort of your home without pressure and you will have money in your pocket at the end of the day.
These two companies also have $5 sign up bonuses each.
InboxDollars will send you a $5 sign up bonus when you sign up through this link.
And Swagbucks will send you a $5 sign up bonus when you sign up through this link.
7. Collect $10 from Rakuten
Rakuten is an online shopping portal that gives you cash back on all your online purchases. Just make sure you visit their website before doing your shopping. Rakuten will send you a $10 sign up bonus if you join using this link.
Apart from giving you cash back, they will also send you $5 for every new person who joins the site through your affiliate links.
If you feel that you will forget to use their website while shopping then you might miss out on their awesome deals and promos, you can use the Rakuten Chrome extension. This extension will notify you of new deals and promos when you visit a website that is affiliated with Rakuten. This is super cool, right?
Click here to install the Rakuten Chrome extension so you don't miss out on any cash back!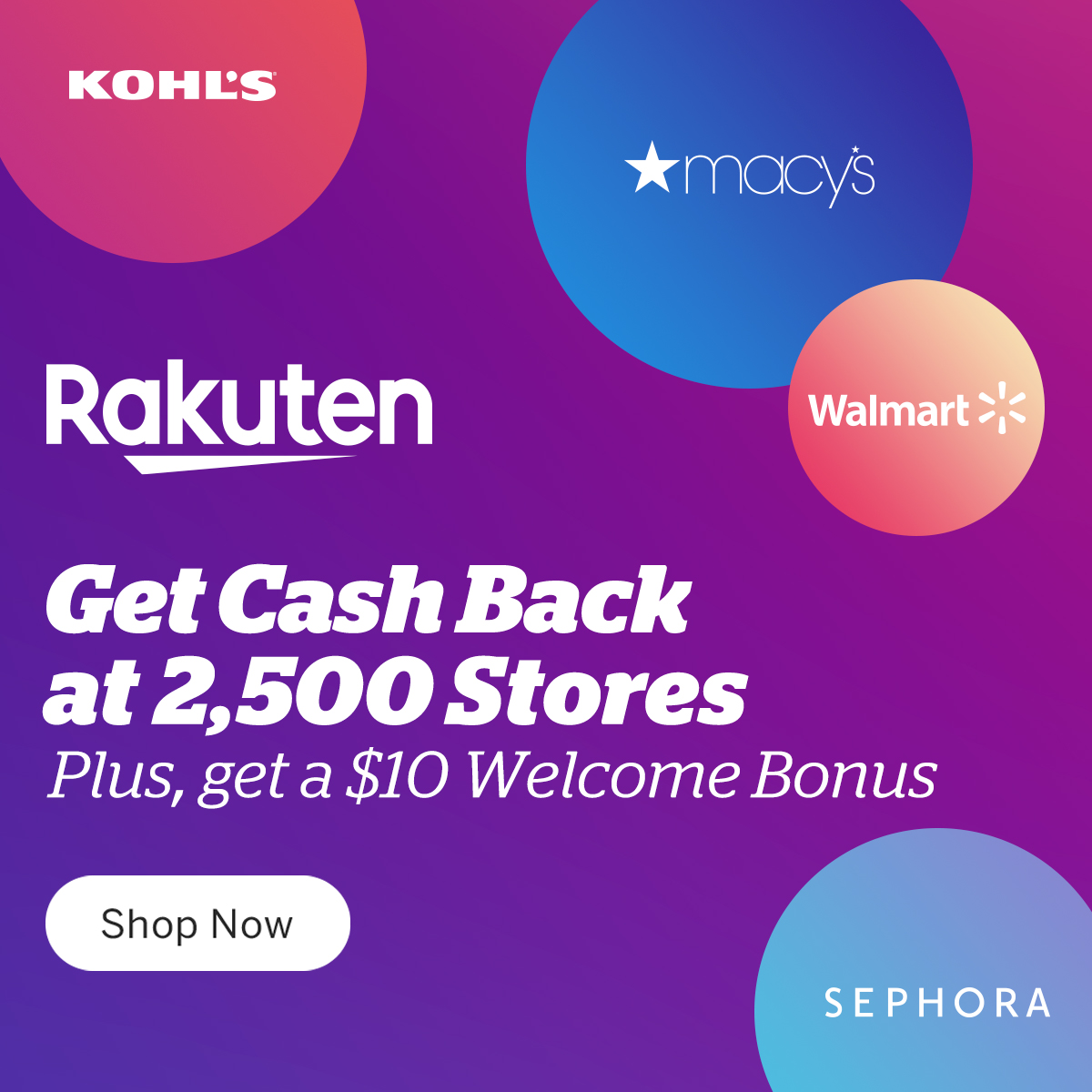 Related: Is Rakuten Legit?
8. Sell Your Old Electronics on Declutter
Declutter is a selling app that allows you to make money by selling your phones, tables, DVDs, CDs, Blue-rays or video games.
Selling here is pretty easy. You just scan the bar-code of your items for sale and the app will tell you how much you can sell the items for.

One thing I love about this app is that shipping is free and you get your money within 2 days of shipping the products. They will send you a check or direct deposit into your bank account.
They also have an extra 3% bonus. Click here to receive your extra 3% bonus on trade-in.
9. Look for Companies with Sign Up Bonuses
Sign up bonuses? Are you sure?
Yes, we have lots of companies that can send you signup bonuses if you join them and fill out your profile. Swagbucks is a good example of companies that send out $5 as a welcome bonus.
In addition to the $5, you can take paid surveys, watch videos, play games, search the web or take part in promotional offers and earn even more money.
InboxDollars is another company known for giving away free money just for signing up. You can also watch videos, take surveys and do a number of tasks for them in exchange for amazing rewards.
For further reading, you can check out this post on the 16 websites that pay up to $10 as a signup bonus.
10. Drive People Around
Love driving around town? You can join Uber or Lyft and make some extra cash in the evenings or over the weekend.
See this as a great opportunity to meet new and interesting people while making money doing something you love.
A company like Lyft will even send you a $300 bonus when you join them.
A few things to note is that you must be 21 years of age, and have 1-year driving experience, which I'm sure you do have.
Does driving sound like a plan?
Related: How to Make 100 Dollars a Day Online
11. Rent Out Your Car
If you don't have time to drive people around, you can rent out your car a Turo and make extra cash on the side.
Turo is a peer-to-peer car rental company that you can use to earn up to $6,000 per year.
Listing your car is quick and easy.
Just sign up for a free account on Turo then list your car indicating the amount you want to receive each month then Turo will take care of the rest.
Got a car lying around in your garage? Rent it on Turo and start earning $6,000 every year!
Related: How Can I Get 1000 Fast
12. Let Your Free Space Earn You $750 Per Month
Making money from free space? How?
Well, we have an awesome company called Airbnb that can help you to make money by renting your spare room to guests. What you do is go to Airbnb and register for a free account then list your spare room and include any other details that you deem necessary.
You are free to charge as much as you want and you get paid immediately when the visitor books the room.
Airbnb is free to join and doesn't have any listing charges.
According to the listings in my area, I can make up to $750 per month if I share my extra spare room.
Click here to find out how much you people are making from listings in your area!
13. Optimize Your 401(k) for Free
401(k) is a retirement plan that can earn you money for years to come. But, is it well optimized?
If you feel that your 401(k) is not fully optimized, you can use Bloom to get personalized suggestions on how to make it better.
Bloom is a totally free service that you can use to earn you tens of thousands of dollars over time.
In short, Bloom will help you to grow your savings 10 times more than you would if you did it yourself.
Click here to get a free check up on your 401(k) and make it better! It only takes a few minutes.
14. Start a Money Making Blog
Starting a blog can be a great way to make money online. And that's not the only benefit. You also get a chance to write about topics that interest you.
For example, you can start a blog about your traveling adventures, show people how to cook delicious meals or give tips on how to dress on a budget.
It doesn't really matter the topic. If there is a market for it, it will be profitable.
Getting started is quick and easy. Just go to Bluehost and get set up for as little as $3.95/month.
Side Note: I never talk about blogging without mentioning Michelle Gardner. It was through her course, Making Sense of Affiliate Marketing that my blog really took off.
I am in my second month with Mediavine (an ad company) and I'm happy to report that I'm currently making $50 per day. That's around $1,500 per month just from one affiliate program. I owe all this success to the affiliate marketing strategies I learned from Michelle's course.
Related: 28 Online Jobs That Pay Weekly.
15. Sell Your Stock Photos
If you have a creative side to you and can take beautiful pictures that people love, you can sell them on stock photo sites like iStock, Bigstock or Alamy.
Bloggers and online entrepreneurs want eye-catching images for their projects and websites and they reach out to these stock photo sites to get the best pictures they can find.
You can take advantage of this demand to make money if you don't have a job.
Click here to start earning with iStockphotos!
Some platforms charge a small fee but others will pay you royalties for life.
Alternatively, you can start a membership site and sell your own photos that way. Need inspiration? Here is a post on the best places to find free stock photos.
Those membership sites give away free sample photos but they sell the rest as packages. You can do the same thing.
Related: Best Hobbies to Make Money
16. Get Paid to Test Websites
Website testing jobs are becoming popular nowadays. The website owners want to give their readers the best user experience thus the need to hire beta testers. As a beta tester, your work involves visiting a client's website then giving feedback about the experiences you've had while going through the website.
Most companies pay $8 to $10 per test for 20 or 30 minutes of work.
Beta testers wanted to Enroll. Click to find out more.
You can also check out this post on the 13 companies with website testing jobs.
17. Share your Amazon Purchase History and Earn Free Money
If you love shopping on Amazon you will be happy to know that you can make money every single month just by sharing your Amazon purchase history.
ShopTracker is an awesome app that will send you a $3 free Visa card if you join. In addition to that, they will keep sending you $3 every month if you connect your Amazon shopping account to their app.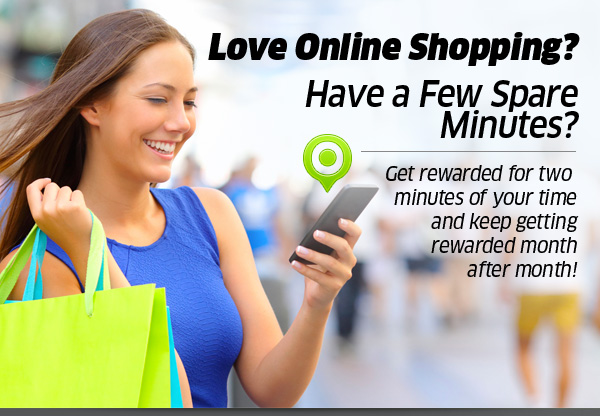 How this works is you sign up for a free ShopTracker account here then connect it to your shopping account. And that's it! They will be sending you free money from now on.
Now, $3 may not seem like much but if you let it accumulate for an extended period of time, it will be worth your time.
Click here to sign up with ShopTracker and claim your $3 today!
Start a Real Business to Make Money without a job
18. Open a Shopify Store
If you have some capital, you can open a Shopify store and sell just about anything. It could be printables, toys, hand-made goods, jewelry, clothes, you name it. As long as there is a market for that product(s) that you want to sell, you will make money from it.
Just like with any business whether online or offline, it takes a while to see the returns. So, you may have to be a bit patient when it takes longer to kick off.
Shopify has a 14-day trial that you can use to test the waters and see if this business model works out for you.
Click here to get a 14-day Shopify trial and see how it goes!
19. Learn How to Become a Bookkeeper
Virtual bookkeeping jobs are in high demand nowadays and you don't need the experience to get started. All you need is an eye for details and a caring spirit. And the best part is that you can earn up to $80 per hour.
Ben Robinson of Bookkeepers.com specializes in teaching people how to start their own virtual bookkeeping businesses without experience.
He has a FREE 3-part video series that shows you everything you need to know about bookkeeping.
Enroll in Bookkeepers FREE 3-part video series today and start earning from home!
20. Start a Flea Market Flipping Business
Did you know that you can make money by flipping flea market items on eBay, Facebook or Craigslist?
If you didn't know, now you know! I didn't know either until I had a chat with Robert Stephenson.
Robert and his wife, Melissa Tonini started their flea market flipping business, as a side hustle, but later turned it into a full-time business. They made $133,000 just by flipping thrift store items in 2016 alone.
They've created an awesome course, Flipper University that can teach you everything you need to know about flipping.
For further reading, check out this post on how Robert and his family made $133,000 in 2016.
21. Learn How to Become a Transcriptionist
Transcription is a flexible, work from home job that can earn you up to $75,000 per year. And the best part is you get to set your own hours and work as much or as little as you want.
If you want to know more about transcription Janet Shaughnessy has a FREE 7-lesson general transcription e-course that transforms beginners into fully-fledged transcriptionists.
The course will show you how to become a transcriptionist and make money from home on your own schedule. I highly encourage you to check it out. Totally FREE!
Final Thoughts
As you have seen, it is possible to earn money without a job. What you need to do now is get a pen and paper and write down 3 or 4 methods that you want to use to use and then learn more about them.
As for companies offering free sign up bonuses, I encourage you to sign up with all of them. That's free money that you shouldn't leave on the table. You have nothing to lose and everything to gain.
Do you make money without a job or know other ways on how to get money without a job? I'd love to hear from you. Leave a comment below!
Liked this post? Share it on Pinterest!
Virginia Nakitari is a full-time blogger and a work from home expert. Join Virginia and 200,000 monthly readers on EarnSmartOnlineClass to learn how to make money online, even as a beginner. Before starting this blog, Virginia worked as a freelancer, specializing in general transcription and virtual assistance. Her wide clientele comprised of business coaches, podcasters, bloggers, and other online entrepreneurs. It's through these interactions that Virginia developed a knack for writing and showing people how to work from home, make money online and attain financial freedom.