This post contains affiliate links, which means I may receive a small commission, at no extra cost to you, when you make a purchase. Please, read my affiliate disclaimer for more details.
According to Nielsen, the average American spends 3 to 4 hours per day watching T.V. and around 2 hours per day on smartphone apps. Many of us love consuming content and watching videos online.
In fact, YouTube is the second most popular social media platform with 1.9 billion users. People watch over 1 billion hours of YouTube per day.
While watching videos is probably not the most productive thing to do each day, it could allow you to learn more about different topics and even help you make money. Yes, you can get paid to watch videos.
While you may not be able to get paid to watch Netflix each day, there are so many easy ways to earn money by watching video ads, reviewing movies online, and consuming other types of video content.
Plus, this is something you can do for extra cash whenever you have free time. If you're looking for a low-effort side hustle to diversify your income, here's how you can make money watching videos.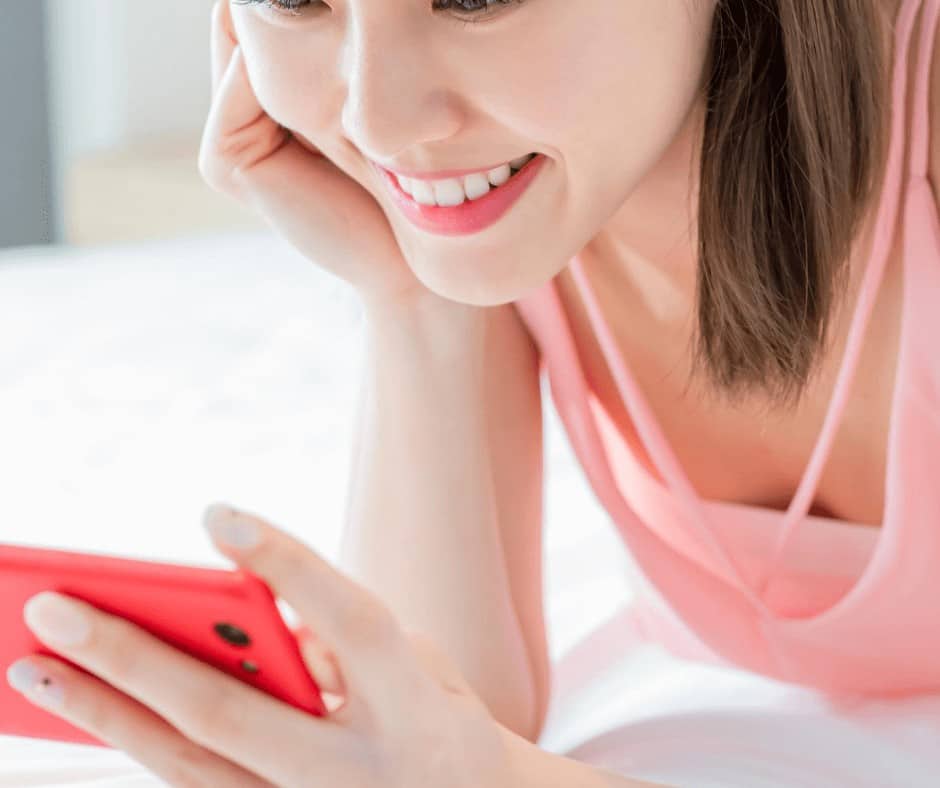 7 Websites that Pay You to Watch Videos
So, you want to earn money watching videos online but aren't sure where to start? The easiest way is with a website or app that will pay you to complete short tasks. Often times, those short tasks involve watching video ads or short clips.
You may earn points, rewards or cash for each video that you view. Don't forget, this is something you can do anywhere and anytime. Here are some of the best websites to start with.
1. InboxDollars
InboxDollars is a site that pays you real cash to do daily activities like watching videos, shopping online, redeeming coupons, reading emails and more. You can also take paid surveys on this site which pay anywhere from $0.50 to $5.00 on average.
Inbox Dollars pays users real cash for their activities and you'll get a $5 bonus just for signing up. It's easy to earn money by watching ads because big brands and companies want consumers to watch their content and will pay you for it through Inbox Dollars. The videos can be about anything ranging from short commercials to movie trailers.
You'll need a balance of at least $30 to cash out on InboxDollars and you can redeem your rewards via:
Check

Cash via PayPal

Retail gift card (Inbox Dollars partners with over 200 merchants
2. Swagbucks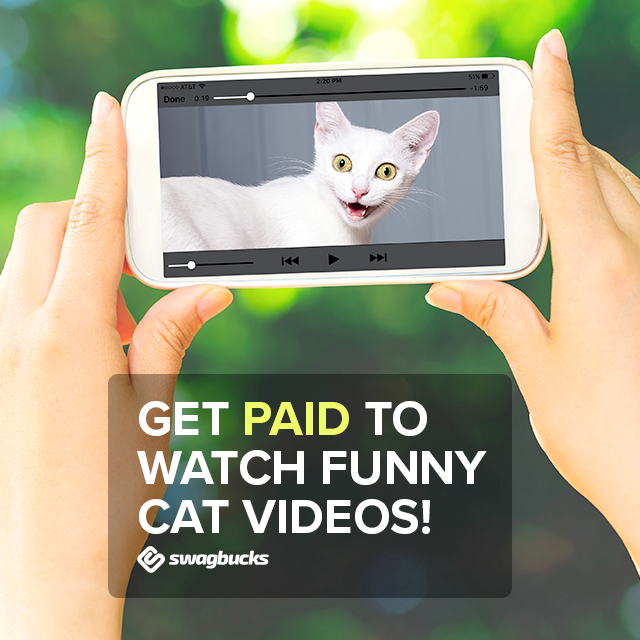 Swagbucks is a loyalty rewards site that pays you for micro-tasks which are likely things you'd regularly do each day. You can earn a $10 bonus just by signing up and earn points by shopping online, checking out offers, playing games, taking surveys, and watching videos.
The most passive ways to make money on Swagbucks are by using their search tool and watching videos online. Imagine how many times you use Google and don't get paid to search.
Swagbucks has its own search engine and will give you points whenever you use it. To make it easy, you can change your default search engine for your browser to Swagbucks' search tool so you're using it each day.
Choose from a wide variety of videos covering trending topics, news stories and entertainment genres. You'll earn points for each series of videos that you watch. These points can be redeemed for gift cards or cash via PayPal. Earning 2,500 Swagbucks would get you a $25 gift card.
3. MyPoints
MyPoints is one of the oldest cash back sites and it's been around since 1996. There are multiple ways to make money with MyPoints including shopping online, taking surveys, and watching videos.
Like many other sites on this list, retailers and businesses would like to know your opinion on certain products and services along with what content or commercials you'll watch.
As a result, they pay companies like MyPoints to connect them with people like you. You'll earn points for completing everyday tasks you might have done anyway.
MyPoints gives you a $10 welcome bonus and you can redeem your points for gift cards to major retailers.
4. Vindale Research
Vindale Research is one of the most popular paid survey sites that pays up to $50 per survey. Vindale also offers video surveys so it's even easier to earn extra cash whenever you're available to watch a quick video.
Create a profile and share your interests and demographics. Then, you'll be matched with relevant survey offers so you can get paid for your opinion.
Redeem your earnings by PayPal for a quick payment turnaround. It's pretty easy and users have collectively earned more than $7 million from taking surveys and watching videos through Vindale Research.
5. National Consumer Panel
National Consumer Panel is a program through Nielsen Research that pays you to scan the bar-codes of items you buy and provide other product details. Users are also invited to take surveys on a variety of topics and this includes video surveys as well.
You'll earn points for each week that you scan product bar-codes and submit information to Nielsen along with bonus points for the surveys. These points can be redeemed for gift cards.
You'll also be entered into their weekly, monthly, and quarterly sweepstakes where you'll be entered to win extra reward points, gift cards, and cash.
6. iRazoo
iRazoo is an app that's available in the U.S., Canada, and several other countries. Users get paid to watch videos, take surveys, play games and complete offers. Each time you complete a task or watch a video, you'll earn points.
Each week iRazoo will send you the rewards you earned depending on your payment preference. You can redeem rewards for gift cards to popular retailers or cash via PayPal.
7. SlideJoy
If you can't imagine leaving the house without your phone, you need an app like SlideJoy. Slidejoy allows you to earn money by viewing the ads on the lock screen of your cell phone. You have control over which ads you watch.
After downloading the app you can decide which ads you want to engage with. To ignore an ad from your phone lock screen slide right.
You can also engage with an ad by sliding left. When you slide left, the phone will unlock and you will be sent to a destination set up by advertisers like YouTube, Google Play, advertiser site, etc. The only downside is that Slidejoy is available on Google Play.
Other Quirky Ways to Get Paid to Watch Movies
Short videos are not the only way to earn cash. You can also get paid to watch movies. If you love watching movies during your spare time, consider some of these options that make it easy to earn money while you're doing something you enjoy.
1. Watch a Movie While Pet Sitting
Love animals? Pet sitting is a great way to make money more flexibly and you may even be able to start your own pet sitting business. When people go out of town and need a sitter, you can earn anywhere from $30 to $45 per night depending on what your service includes.
Most people just want someone to keep an eye on their pet while they're gone which includes feeding, administering medicine, or even walking their dog.
To connect with pet owners in your area who may need your help, set up a profile on Rover and be sure to list your relevant experience and why you decided to become a pet sitter.
You can literally watch movies at night while you're caring for other people's pets so it's a win-win.
2. Watch a Movie While Babysitting
If you prefer caring for children over animals, see if you can land some babysitting gigs in your area. Sign up for sites like Care.com or Sitter City to connect with parents who might need a sitter.
You can probably make a lot of money by offering to babysit during evenings and weekends since this is when most day-cares are closed. Plus, it's the perfect time to organize a craft and movie to keep the kids entertained.
Introduce the kids to some of your favorite movies when you were growing up or discover new ones together. The best part is that you can get paid while watching movies and caring for other children.
3. Host a Raffle Movie Night
If you're committed, you'll find that there are so many creative ways to get paid to watch videos and movies. While you can't legally charge people to watch movies at your home, you could set up a raffle for those who want to join.
If you have a nice T.V. with good sound quality or even a way to project movies in your backyard, consider hosting regular movie nights and inviting people over.
Make it fun by serving snacks and offering prizes with a raffle. You could set it up so 25% goes to the host of the party (to help cover expenses) while 75% goes to the raffle winner.
4. Work at a Drive-in Theater
Have you ever considered working at a drive-in theater? This could be a great part-time job especially if you like movies. You may be able to get a job selling concession and tickers or helping with the audio or visual equipment.
Either way, you'll likely end up watching the movie that is playing that night – and you'll be getting paid as well.
5. Write Movie Reviews
You've probably heard of famous movie critics like Roger Ebert. You don't have to be famous or study film to get paid to review movies. You can start your own blog to write movie reviews or create a YouTube channel to review your favorite movies or TV shows.
Make sure your reviews are honest and helpful. As you grow your platform, monetize your blog or channel with display ads, affiliate links and even consider partnering with other brands or short filmmakers to do sponsored reviews.
6. Split the Cost of Your Netflix Login with Family
Let's be honest, many of us share a Netflix login with someone we know. Netflix does allow you to set up multiple user accounts and view content across multiple devices.
If you're the one holding the Netflix account, make sure you split the cost with friends and family. If you charge people a few dollars per month, you may be able to watch Netflix for free.
7. Write Subtitles For Videos
This is another fun way to get paid to watch videos if you like to type. Sometimes, filmmakers or companies will hire freelancers on Fiverr to write subtitles for their videos.
There are some programs that can help generate subtitles but you may also be hired to edit the subtitles to make sure they match the video and have proper punctuation.
Bonus points if you speak another language and can hire and write subtitles that will translate a video.
8. Create a Video Reaction YouTube Channel
If you've spent time on YouTube you may have seen people reacting to other people's content, videos, movies, etc.
Maybe you have some good reactions or one-liners when you're just watching television at home. You can leverage your unique personality to create a YouTube channel sharing your opinion on other things you watch.
Keep in mind, you can't monetize a video where you're reacting to other people's copyrighted content. However, you can build up your platform and subscribers to create a brand that you can then monetize whether it's creating t-shirts or mugs with your popular sayings.
Read through YouTube's Fair Use Policy and focus on creating original content even if it's reacting to videos you watched and you should be able to monetize your channel accordingly.
More About Making Money Watching Videos
Making money watching videos may be a new concept to most people. It's fairly easy to do but in this section, we'll go over what you should know before getting started with any of the websites or ideas mentioned above.
How Much Money Can You Make Watching Videos?
Just the fact that you can get paid to watch movies or earn money by watching video ads is surprising enough.
Still, it's important to keep in mind that anything that sounds too good to be true often is. If someone is promising that you'll make thousands of dollars by watching videos online, it's probably not a legitimate offer.
You won't get rich by watching videos, but you can expect to earn around $100 to $200 per month if you sign up for multiple websites like Swagbucks and InboxDollars.
It also depends on how often you watch videos for points or rewards. Consider getting on a schedule where you watch videos on some of these platforms in the morning during breakfast, during your commute, or while folding laundry.
On the other hand, you may be able to earn more if you pair watching videos with another task like pet sitting, babysitting or working at a drive-in movie theater.
If you start your own blog or YouTube channel to review movies and T.V. shows, this would be the best way to maximize your earnings.
Related: How to Make $100 a Day Online and in Person
Watch Kind of Videos Pay You to Watch Them?
So, does this clever and flexible way to make money really pay off if you're not interested in the video topics? No one probably wants to be forced to watch content they don't like even if you did get paid to watch videos.
Luckily, there is a wide range of video topics to consider. With Swagbucks specifically, you can select the genre of videos you'd like to watch.
You can make money watching videos about sports, cooking, DIY, music, current news, gardening and many other topics. Some videos are short like ads while others may be a few minutes long on average.
Remember, if you decide to review movies and other videos on your own platform, you can literally choose what you watch and for how long.
How Often Do You Get Paid?
With loyalty reward sites like MyPoints, it really varies. Usually, these sites have an earnings threshold that you'll need to meet in order to redeem your balance.
This could be $10, $20 or even a certain number of points. The good news is that you can accumulate points and watch videos whenever you'd like.
There is the flexibility to get paid often especially given the fact that you can pair watching videos with other tasks like taking surveys, writing reviews, or simply splitting the cost of your Netflix bill.
Related:
Think Outside of the TV Box and Get Paid to Watch (Pun Intended)
How much video content are you watching each day? Be honest. Watching videos is a popular way to wind down and de-stress.
Now that you know how to get paid to watch videos, I challenge you to see how you can work some of these options into your schedule to bring in some extra cash.
Get creative and think outside the box. There are so many people, websites, and companies out there that will pay you to watch videos often indirectly. Either way, be sure to add this to your list of low-effort side hustles to maximize your income.
Virginia Nakitari is a full-time blogger and a work from home expert. Join Virginia and 200,000 monthly readers on EarnSmartOnlineClass to learn how to make money online, even as a beginner. Before starting this blog, Virginia worked as a freelancer, specializing in general transcription and virtual assistance. Her wide clientele comprised of business coaches, podcasters, bloggers, and other online entrepreneurs. It's through these interactions that Virginia developed a knack for writing and showing people how to work from home, make money online and attain financial freedom.