Do you have specialized knowledge that others are always asking to pick your brain about? How would you like to make money selling this knowledge? If so, consider selling your expertise online; musicians, cooks, coaches, consultants, teachers, and entrepreneurs can all sell their know-how for cash.
Today, there are many online platforms and digital tools that can help you make money online just by selling what you already know. If you'd like to make money selling your expertise, here are ten easy ways to do so.
1. Blogging
If you have extensive knowledge or passion for a particular topic, and enjoy writing, consider setting up your own money-making blog.
When you start a blog, you are starting a business, so you'll have to spend a little money upfront to get started. Luckily, starting a blog is inexpensive, simple, and there's no cap on how much you can earn!
Michelle Schroeder-Gardner started her personal finance blog (Making Sense of Cents) to share her journey of paying off debt and reaching financial independence. Today, she earns 7-figures a year while traveling the world in her sailboat and RV, pretty sweet, right?!
If you're interested in starting a blog, here is an easy step-by-step tutorial. Also, be sure to grab my free 28-page blogging e-book here, it will help you write great content, get traffic, and make money with your blog!
2. MicroConsulting
If you'd like to share your knowledge as a consultant, but you don't want to set up your own business and hustle for clients, consider using Maven. This MicroConsulting platform allows you to profit from your expertise and connections.
To get started, sign up for an account, select an hourly consulting rate, and answer a few questions about your expertise. When the Maven systems find a match for your knowledge, they'll contact you.
Consulting gigs may be in the form of a single email, phone call, an extended consulting gig, or even a job! You can also get paid for referring others to the platform. Payments are made via PayPal, check, and direct deposit. Maven charges a $4–$25 fee per month based on usage.
Here are some other places you can find MicroConsulting gigs:
3. Online Coaching
Coaching has become one of the most popular ways to sell your expertise online in the past decade. Whether it's sleep coaching for babies, business coaching for entrepreneurs, or career coaching for individuals who need help with their career search — there are coaches for just about every niche and industry on the planet.
If online coaching sounds like a dream come true, here are some companies that hire coaches and platforms that allow you to make extra money off of your advice.
4. Online Instructor
With today's advances in technology, there are many ways you can earn money teaching online. Whether you want to teach full-time K-12 classes, college students, ESL classes, or business instruction, there are multiple ways to make money from your expertise.
Here are some of the most popular teaching categories and companies that hire for these roles.
K-12 Classes:
College Classes:
ESL Classes:
Professional Classes for Adults:
5. Answers Questions Online
If you're looking to make a little extra cash on the side, you can earn money by answering simple questions online. There are many platforms that are looking for experts who will log in and answer one-off questions from consumers who need answers in a variety of topics and subjects. While answering questions online isn't going to earn you a full-time income, if you're strategic, you may pull in and extra $500-$1,000 per month.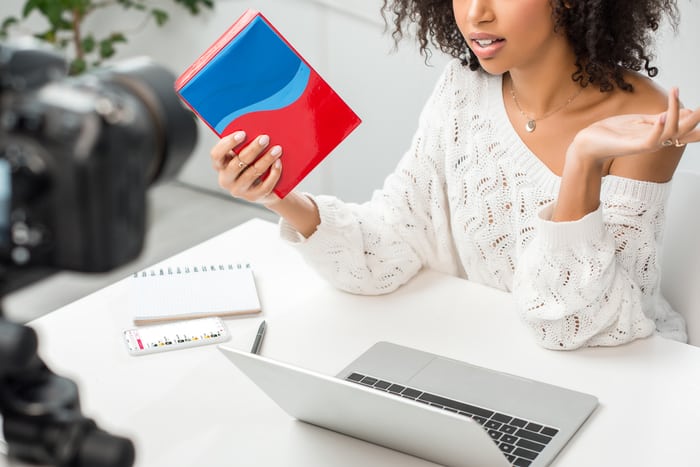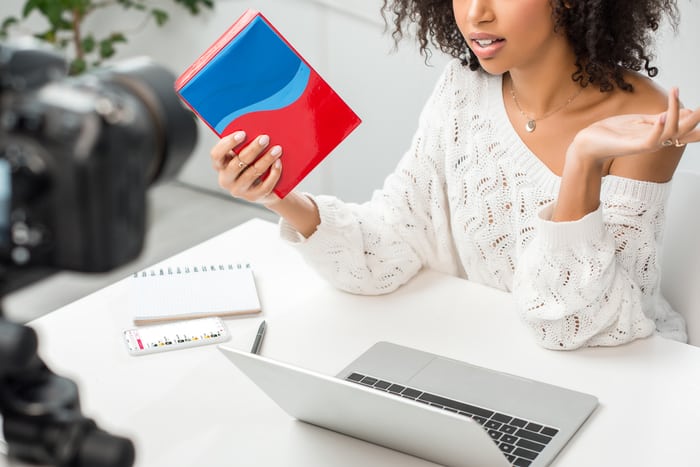 6. Public Speaking
If you're comfortable in front of a crowd and possess expertise in a particular subject, you might be able to cash in on public speaking. To get your feet wet, start by pitching your speaking to a local event, conference, or online summit. Your first events will likely be unpaid, but they will give you experience and help build your reputation as an expert speaker.
Once you have a few events under your belt, you may be able to pitch your talks for a fee. According to this article, new public speakers can earn $500-$2,500 per speech, and those that are well-known can earn upwards of $35,000 per talk!
7. Selling Courses
There's never been a better time to create an online course. In fact, according to Global eLearning, the e-learning market will reach $325 billion in sales by 2025! If you'd like to turn your knowledge into an online course, there are many different ways to get started. Some platforms allow you to upload your course to their platform for free, and each time a course is sold, they take a cut of the profit. Other platforms have monthly fees, but you get to keep all of the profits.
Free Platforms:
Paid Platforms:
8. Tutoring
Like teaching, there are many online platforms to connect tutors with students who need additional help in a subject matter. But the great thing about tutoring online is you don't need a teacher certification to apply for these. Of course, you'll need to prove your expertise in the application process, but once you've done that, you'll be good to go. Teaching formats and payments vary by platform and subject matter.
To start making money as a tutor, check out these sites:
9. Video Tutorials
If you enjoy creating video tutorials, there are many different ways you can monetize your expertise with this medium. Probably the most obvious choice is filming videos and posting them to YouTube. With YouTube, you'll need to have at least 1,000 subscribers and accumulated 4,000 hours of watch-time within the past 12 months to be eligible to run Adsense ad on your videos. If you don't meet those eligibility requirements, you can always monetize with sponsorships.
If you'd like more control over your video content, you can try a paid platform like Uscreen, where teachers and instructors can create one-time videos or subscriptions to earn money from home. Uscreen does not take any royalties or commissions from teachers; instead, they charge a flat monthly fee. The Uscreen platform allows users to accept payments, a full e-commerce billing system, hosting, analytics, marketing tools, and lots more.
10. Writing e-Books
If you enjoy writing and want to sell your knowledge via the written word, self-publishing an e-book is an easy way to go. The great thing about this option is you can get started for little to nothing (except for your time).
Start by creating an outline, write your chapters in Microsoft Word, edit your work, format the content, and create a cover using a free platform like Canva. Once done writing your e-book, upload it to Amazon, give away some free copies in exchange for reviews, and market it online. With Kindle Direct Publishing, you'll earn 70% royalty on sales to customers.
Conclusion
There are so many different ways to make money selling your expertise! No matter what your personality type, the amount of time or money you have to invest, there is something for everybody on this list!
How will you monetize your knowledge? Drop us a note; we'd love to hear from you!
Originally published August 7, 2014. Content updated August 5, 2020.