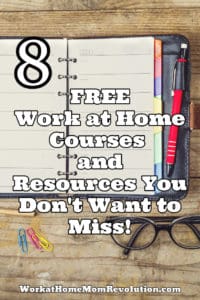 *This post may contain affiliate links. I only share opportunities that I truly believe will benefit my readers.
Disclosure.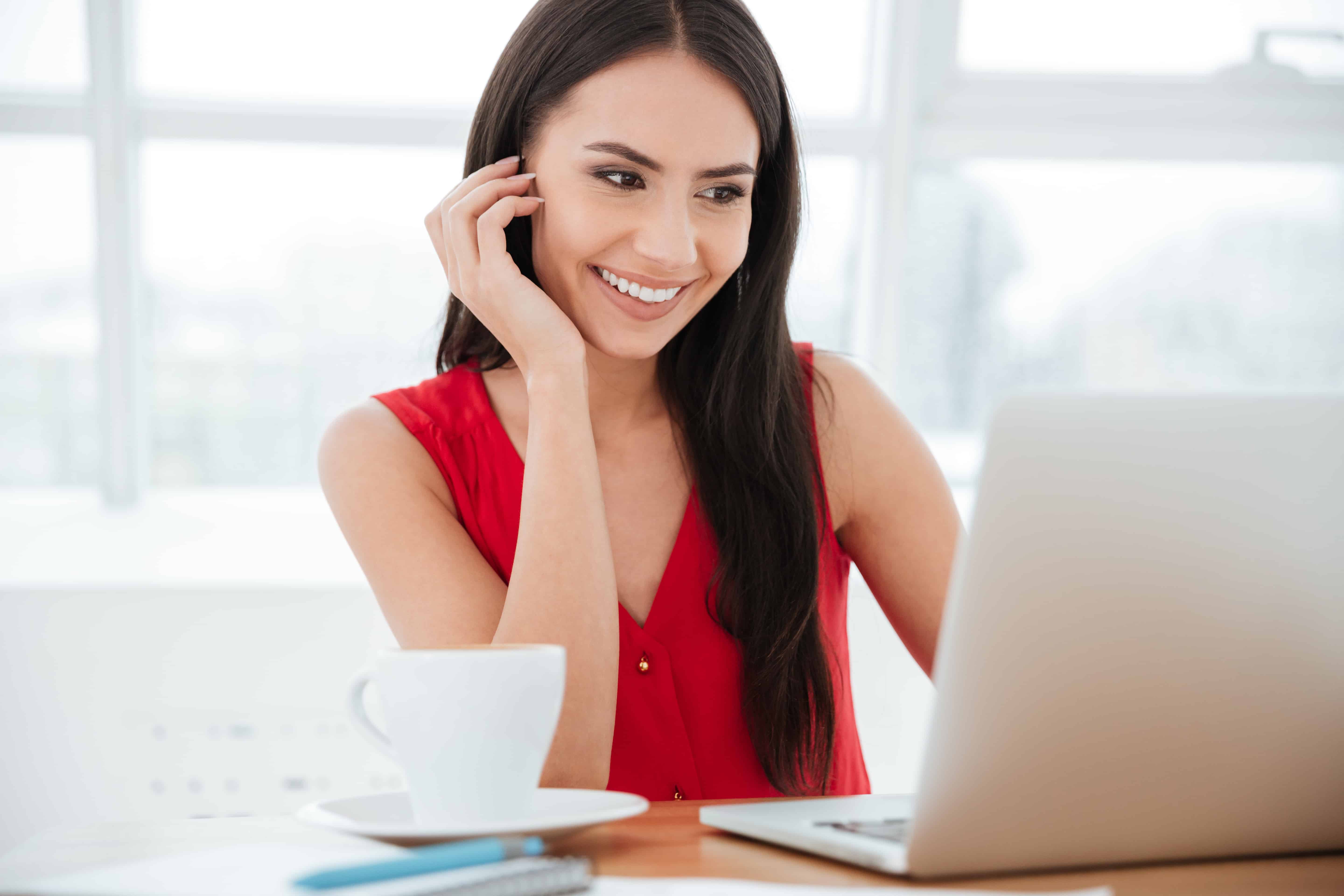 I've created this list of free work at home courses and resources because I've received a lot of emails recently from people curious about getting started in a home-based career, and I know, from personal experience, it's difficult to know where to start!
Some of these resources are free lists of ideas for a particular niche. Some are free introductory courses that let you get a taste of a particular career before you take the plunge.
Free Work at Home Courses and Resources:
#1
If you're a grammar nerd or wannabe grammar nerd, Caitlin Pyle's Proofread Anywhere offers a free introductory course – Earn Extra Income from Home as a Proofreader! It'll give you an overview of this awesome home-based career and help you determine if it's an option for you! This isn't proofreading the old-fashioned way – with a pen and paper! All you need for this work at home career is an iPad, a few reference books, and an Internet connection!

#2
If you're curious about becoming a home-based virtual assistant, check out Gina Horkey's VA Mini Course! It's free, and may spark ideas for services you could offer as a VA – maybe even a particular niche you might fill.
You should also definitely read her post – Everything You Need to Know About Becoming a Virtual Assistant! It'll give you a great introduction to virtual assisting, getting clients, what virtual assistants actually do, how to figure out your rates, and more!

#3
If you enjoy Pinterest and social media, check out the new online course Become a Pinterest VA Today! Get your name on the wait list, and when it opens back up for enrollment, you'll be among the first to know!

#4
If you enjoy writing, and have considered becoming a freelance writer, there's never been a better time. Read Gina Horkey's post – How to Become a Paid Freelance Writer. Websites need content, and you can make money by meeting that demand!
#5
Gina's 200+ Freelance Writing Niches list is absolutely free, and will get your creative juices going. Freelance writers who specialize in a particular type of content (health, technology, beauty, food, etc.) can make excellent money!

#6
Janet Shaughnessy's Transcribe Anywhere is an excellent general transcription course for those who feel the need for more in-depth, step-by-step instruction – and you can try her free Transcription Foundations course to get a better sense of what general transcription involves, and what types of businesses use general transcriptionists (To take the free course, stay on this page for a few moments, and a popup will appear offering you access)!
If you're interested in general transcription, my ebook (for Kindle), Jump-Start Your Work at Home General Transcription Career, though not free, is only $6.99, and will give you an excellent introduction to general transcription. I cover everything you need to know to get started, including all necessary equipment, shortcuts (so you can make money faster), how to handle taxes, and more!
#7
Janet also offers a free introductory course in legal transcription (an area of transcription in high demand) – Learn How to Make Money as a Legal Transcriptionist. Legal transcriptionists make excellent money, often working from home!

#8
If you're interested in learning about work-at-home voice over work and how to get started, I highly recommend Julie Eickhoff's excellent Free Voice-Over Training Class Here. It's an introductory course that will give you a good idea if voice over work is the right home-based career for you! She's been in the business since 2011 and knows her stuff!
Most of these introductory work-at-home courses are free! They cost nothing to try, and may give you an idea for a future work at home career – one you can start in the next few weeks or months! Take a free work at home course – or two – and find your perfect home-based career! Enjoy!
****************************************************************************************************************