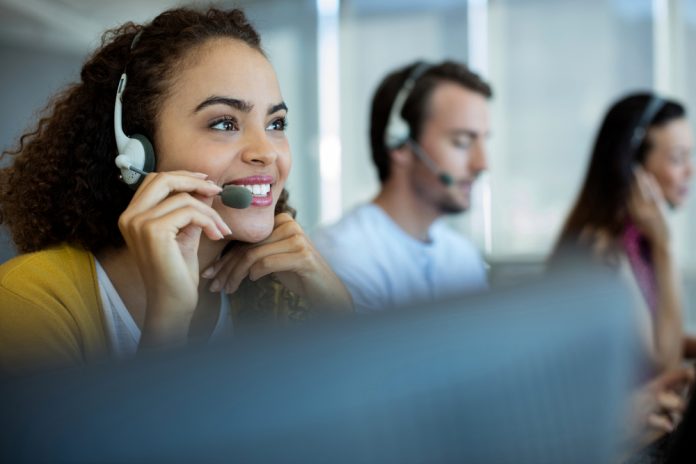 Providing excellent support to customers has become incredibly important these days for businesses of all sizes. The reason is that outstanding customer support goes hand in hand with consumer loyalty and happiness.
That's why you must have the right tools and the perfect team to provide your customers with the support they need. Even if you think your team is doing well, there is always room for improvement.
Here are six ways you can use to improve your customer service department.
Set Realistic Expectations
Your customers might have interactions with much larger companies, and they can do a lot of things that smaller businesses simply can't. That is why you need to set realistic expectations with your consumers right from the start. Otherwise, they might think that your team is lacking or simply not good enough.
A great way to set expectations is to be completely transparent with your consumers. You can lay out the details of your customer service representatives' availability. Also, tell your consumers about the channels they can use to reach your team on, as well as when they can expect to get replies.
This will satisfy their needs better, and your business can get the customer loyalty it deserves.
Train Your Customer Service Representatives
Customer service always starts with the representatives of your company. They need to be productive and engaging to give every consumer an excellent experience.
If your team is unhappy or being micromanaged, then their support skills won't be up to standards. That's is why you need to make sure they are always in the best mood.
You also need to build an excellent team to provide the service to your consumers. That is why you should hire experienced reps, train them on the products, teach them how to make your consumers happy, and give them the right set of tools.
Bring Aboard the Right Tools
You need to equip your customer service representative with the right tools. They need to have the proper software to provide customer service as it should be.
They should have access to all the different communication channels on a single platform. They need to access customer information quickly, which is why the same platform needs to have every little detail ready. They need to send repeated answers through email or chat very quickly to not waste much time.
All of these things, and more, can help your customer support team provide the best service. It will make your team and your consumers happy, as well as increase the efficiency of your company.
Get Feedback in Real Time
The best way to tell if your customers have a good experience is by asking them nicely.
You can tell your team to send a pre-programmed short query on live chats once they finish the conversation. It can help them find out immediately how they performed, and it can help you as well.
But since customers are going to be using other methods to communicate with your team, your reps can use various ways to get feedback. It could be through follow-up emails or outbound calls.
But you need to act on the negative feedback immediately to improve the experience in the future.
Understand Your Customers
To provide excellent service, your representatives need to properly understand your customers. The best method to do this is to make buyer personas for the average people that contact your customer support team.
You need to get into details, like name, age, gender, education, employment, and address, among other things. This will help your team prepare in advance and accurately guide your customers when they get in touch.
Measure Your Employees' Success Through Customer Happiness
Typically, you might measure your team's effectiveness based on metrics and reports. That might include response times and average handle duration, among other things.
But all of that means nothing if most of your consumers are not happy with the service. That is why you need to start measuring your team members by how comfortable they can make each person who gets in touch with them.
Even though it is instrumental for every customer service team, many companies simply overlook it while going through the metrics.