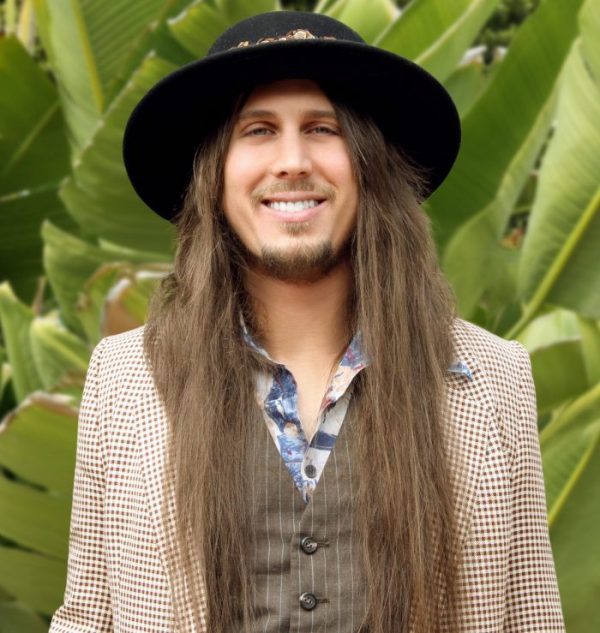 When you think of Bohemian Revolution Beverage Co., you think of Los Angeles, rock n' roll, and supplements that make you feel like you're doing something not quite legal. Founded in 2015, Bohemian Revolution Beverage Co. started off as a passion project rooted in art, a love for herbal formulation, and an 1800s apothecary aesthetic.
At the conception of Bohemian Revolution, founder Brandon Johnson was aggressively pursuing a hard rock music career in Los Angeles as a lead and rhythm guitarist for the band, Tomahawk Gypsy Love. After the lead singer suddenly quit and moved back to Tulsa, Oklahoma, Johnson found himself looking for alternate ways to channel his creativity.
During this time (known as the "singerless era"), Johnson started formulating what would later be known as "Gypsy Tonic," a superfood creativity and focus-enhancing beverage. When asked why he chose this new creative venture, Johnson responded, "I had already been using this concoction for years as my go-to for writing music and tapping into creativity. So, I knew it worked far better than anything I could find on the market. Plus, it was just so unique, I felt like I was attempting to bottle magic."
It ended up taking two years for Gypsy Tonic to be available to the general public.
"There were a lot of challenges with converting the home-brew formula into a commercial formula," Johnson says. "We went through dozens of flavor variations, struggled with ingredients not blending well and could not find a co-packer who wanted to deal with filling a liquid supplement into a flask-shaped container. I wanted it perfect and, in the long run, that stubbornness cost me many extra months."
Though Johnson would not compromise on the formula or the quality of ingredients, he was willing to switch from the flask-shaped bottle to an amber glass Boston round. After teaming up with Tom Lane, who goes by the alias Ginger Monkey, the duo would go on to co-produce an award-winning label based on the original artwork of Cambria Petitt.
"Tom Lane is a genius!" Johnson says. "I decided to find the best artist in the world for 1800's and early 1900's artwork, and it was the best decision I made during that time. I scoured the Internet and reviewed many artists from different countries. There are times to go with cost-effective choices and times to pay a premium, and this was one of those times."
With what seemed to be a winning product on hand, Johnson launched his first consumer-packaged good product and got a crash course in the beverage and consumable liquid supplement market. "It was brutal and tiring, but I stayed tenacious and eventually wised up to hiring a boutique distributor," Johnson says. "It was a game-changer when I learned to leverage other people's networks. Unfortunately, the deal was on a consignment basis and was, essentially, a rip-off on my part, but the move did land me in over 30 stores in the Southern California region. Still, I was busting my ass and barely breaking even at the end of the month. I had to pick up a part-time job to not only make ends meet, but also to pay business expenses and keep afloat. The margins weren't that great, and it was a highly premium item to begin with. It turns out bottled magic is very expensive."
Something had to change—and fast. It was time for Johnson to take everything he had learned through challenges, failures, and successes over the last years and make a strategic pivot. In record time—literally months—Johnson turned the next three drinks in the pipeline (Energy Tonic, Sleep Elixir, and De-Stress Elixir) into a compact, travel-friendly, powdered tea line. The Energy Powder has a matcha green tea base and flavor, while the De-Stress has a chamomile base and the Sleep Powder has a soothing lavender chamomile flavor.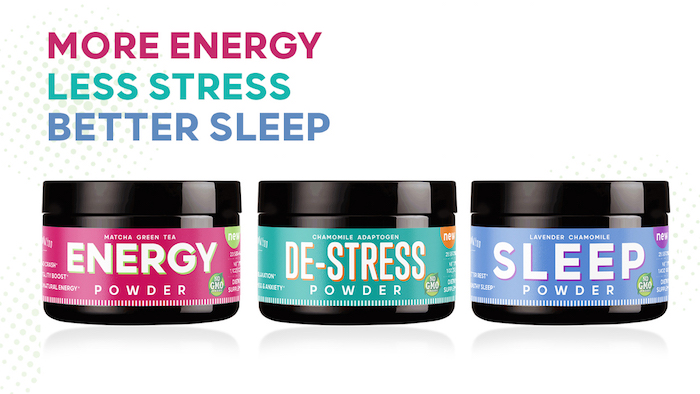 "Instead of dealing with heavy, single serving liquid products in glass, I created a fresh new line that gives customers a month's supply of the products they need," Johnson says. "The margins are extremely better for everyone, the containers are light and easy to ship, and production is more simplified."
The new powder line consists of Energy Powder, De-Stress Powder, and Sleep Powder—everything you need to excel through the daily grind, whether you are burning the candle at both ends running a startup, powering through school, raising children, or living the party life.
"I'm really fortunate, because the products I make I use every day, and they help give me a tremendous advantage for excelling and streamlining success," Johnson says.
Since launching the new line in the spring of 2019, Bohemian Revolution has been steadily climbing in profits, expanding into new markets, and growing its customer base.
"It has been overwhelming to hear all the positive feedback for the new products. The response has more than proved the concept that Bohemian Revolution powders are topping the charts in the functional products category," Johnson says.
When asked what is on the horizon for Bohemian Revolution Beverage Co., Johnson replied, "We have teamed up with Black Dog Venture Partners and are putting together seed-round funding to launch 3-5 new products and expand into new markets. And yes, we have big plans to bring Gypsy Tonic back with a brand-new spin."
Bohemian Revolution Products are currently available on Amazon (keyword: Bohemian Revolution Powders) and at www.bohemianrev.com.